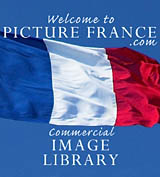 Client list...
AA Publishing Limited, Abrams Publishing Inc., A Place in The Sun Magazine,
A Place in The Sun's everything France Magazine,
ABTOF Brittany Ferries, BBC Homes & Antiques,
Condι Nast Brides & Setting Up Home Magazine,
Condor Ferries,
CSMA Motoring & Leisure Magazine,
Destination France,
DK Eyewitness Travel Guides,
France Magazine, Franceweek,
French Ardennes Tourist Board,
Good Ski Guide, Language Travel Magazine,
Living France Magazine, Motorsport,
Niche Magazine,
Porsche Magazine,
Property Ladder Magazine,
RAC Travel Guides, Santι Magazine (London),
SeaFrance,
Ski & Board Magazine, Survival Books, Thomas Cook Travel Guides, Time Life Books,
Time Out Guides,
3D Wines,
WeLove2Ski.com
Our unique combination of in-house skills enables us to offer clients a range of specialist services. We can help with promotional copy or editorial text, captions, research, commissioned photography, or complete illustrated features.
In fact, if there is something we don't mention here, it's probably because we have never been asked before..
Travel guides, books and brochures, or just up to the minute impressions - commission images to your own subject list and style guide. We can shoot on film or digital.
Acquire images for unlimited usage on a royalty free basis.
Competitive quotes are given per day or per shoot. Being based in France gives us the significant advantage of being able to shoot while weather conditions are at their best, with no need to compromise. Contact us to discuss your requirements.

contact@picturefrance.com

We can research any subject relating to France, historical or current, and then write about it in any style or format.
Perhaps you require information for a property sales website or an exhibition stand, a holiday brochure or a travel guide. Perhaps you need expat stories or an insiders view of life in France. The list is endless.
Be assured of quality research and professionally written text written to your style guide and word count.

Roger Moss is a professional writer and photographer with over 25 years experience contributing to magazines and travel guides. We have a library of illustrated features ready to publish or will provide a complete feature on any France related subject.
Potential clients can download .pdf's of published work or view picture sets online. Visit GetFrench.com or MountainPassions.com for a selection of illustrated articles online.
Email Roger Moss direct or telephone on
+33 (0)5 49 87 17 21
during office hours.